Policies.Aggregator module¶
My Aggregated bandit algorithm, similar to Exp4 but not exactly equivalent.
The algorithm is a master A, managing several "slave" algorithms, \(A_1, ..., A_N\).
At every step, the prediction of every slave is gathered, and a vote is done to decide A's decision.

The vote is simply a majority vote, weighted by a trust probability. If \(A_i\) decides arm \(I_i\), then the probability of selecting \(k\) is the sum of trust probabilities, \(P_i\), of every \(A_i\) for which \(I_i = k\).

The trust probabilities are first uniform, \(P_i = 1/N\), and then at every step, after receiving the feedback for one arm \(k\) (the reward), the trust in each slave \(A_i\) is updated: \(P_i\) increases if \(A_i\) advised \(k\) (\(I_i = k\)), or decreases if \(A_i\) advised another arm.

The detail about how to increase or decrease the probabilities are specified below.

Reference: [[Aggregation of Multi-Armed Bandits Learning Algorithms for Opportunistic Spectrum Access, Lilian Besson and Emilie Kaufmann and Christophe Moy, 2017]](https://hal.inria.fr/hal-01705292)
Note
Why call it Aggregator ? Because this algorithm is an efficient aggregation algorithm, and like The Terminator, he beats his opponents with an iron fist! (OK, that's a stupid joke but a cool name, thanks Emilie!)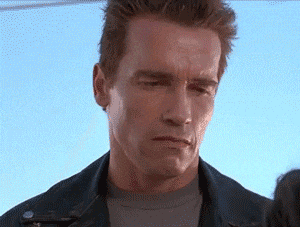 Note
I wanted to call it Aggragorn. Because this algorithm is like Aragorn the ranger, it starts like a simple bandit, but soon it will become king!!